We are a full service travel agency licensed with CLIA and IATAN, with the backing of the consortium TravelLeadersNetwork.com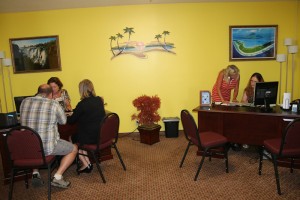 HOLIDAY PLANNERS LLC is a host agency and works with every supplier possible.  The agencies combined experience totals over 90 years of specialized service in our field.  We take pride in being on the cutting edge and use many tools that were not around as little as 5 years ago.
We feel that to get the best price available, sometimes you need to search harder and longer.  The supplier that gives the highest commission may not be the one that gives the lowest price. Our company has hundreds of Outside Agents booking for their friends and family and many of them set up their own websites to produce even more productivity for themselves as well as Holiday Planners.
The condominium department has access to many resources not available to the general public or other travel agencies.  They are often successful in finding the most difficult locations.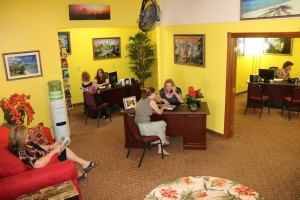 All bookings in the travel industry are subject to availability and we want to make sure that when the OTA is making their request that every resource is tapped before we plan alternate bookings. Planning ahead is the key for prime time, holidays and popular events such as Mardi Gras.
Our agency is recognized by major tour operators, car rental agencies, major hotel chains, and cruise lines. We have many years of experience within the industry in all areas and we offer vacation packages of every nature and adventure, from mainland travel to the most exotic countries. Important to remember is Holiday Planners ability to reserve luxurious resort condominiums all over the world. When you deserve a break from life's hectic schedule, call Holiday Planners.
Whether your dream vacation is taking the family to the Polynesian Islands to eat exotic Parrot fish, drive dune buggies in the forests of Puerto Vallarta, Mexico, cruise the Caribbean, experience New York City, or just visit family. Holiday Planners will make every step of your vacation simple and worry free, giving you guidance to produce these by yourselves.