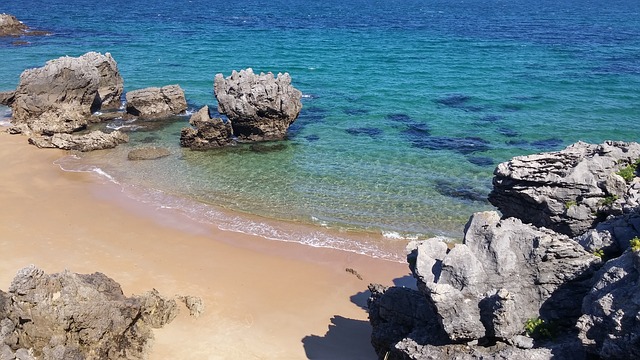 Stretching sun-drenched and untamed to the south of the wild and majestic Pyrenees, this passionate nation works a mysterious magic. Spain is littered with hundreds of glittering beaches; flamenco bailaors (dancers) swirl in flounces of colour; and toreros (bullfighters) strut their stuff in the bullrings. Summer holidaymakers gather around great pans of steaming paella (at its tasty best in Valencia) and pitchers of sangria…
Beyond these clichéd images, a vast, unexpected panorama unfolds before you. Emerald green mountains seem to slide into the wild blue Atlantic in the north. Proud, solitary castles and medieval towns are strewn across the interior. White villages glitter in inland Andalucía. Rugged mountain ranges such as the Sierra Nevada (Europe's most southerly ski resort) are draped across the country. The Celtic music of Cantabria, Asturias & Galicia reminds one of the misty lands of Brittany, Scotland and Ireland.
From its Roman relics to Muslim palaces, from baroque cathedrals and Modernista constructions, the country is a treasure chest of artistic and architectural marvels across a matchless cultural palette. More than 30 years of democracy and rapid economic development have spurred Spain's cities to bedeck themselves with sparkling new ornaments. An army of local and international architects has left a slew of daring signature buildings in Barcelona, Bilbao and Madrid, to name a few.
Up and down the country, a zest for life creates an intense, hedonistic vibe in its effervescent cities. Indeed, if there is one thing Spaniards love, it is to eat, drink and be merry, whether gobbling up tapas over fine wine in Madrid and the south, or its elaborate Basque Country equivalent, pintxos, over cider in the north.
Places to visit
Baleric Islands
Each of these four islands (Islas Baleares, Illes Balears in Catalan), floating serenely in the glittering Mediterranean, could be said to have a theme. Mallorca is the senior island, combining a little of everything, from spectacular mountain scenery and hiking through to the standard sea 'n' sun seaside tourism. Ibiza is synonymous with clubbing, the island that gave Europe the rave. Menorca is a haven of tranquillity – splendid isolated beaches and coves, and prehistoric monuments standing as taciturn reminders of how small we are in the grand scheme of things. And tiny Formentera, a chill-out island, where some people lose themselves for the entire summer, needing little more to keep them happy than white beaches and sunset parties.
Barcelona
Set on a plain rising gently from the sea to a range of wooded hills, Barcelona is Spain's most cosmopolitan city and one of the Mediterranean's busiest ports. Restaurants, bars and clubs are always packed, as is the seaside in summer. You might get the impression it's dedicated exclusively to hedonism, but it's a hard-working, dynamic place hoping to place itself in the vanguard of 21st-century Europe with a heavy concentration of hi-tech and biomedical business.
Madrid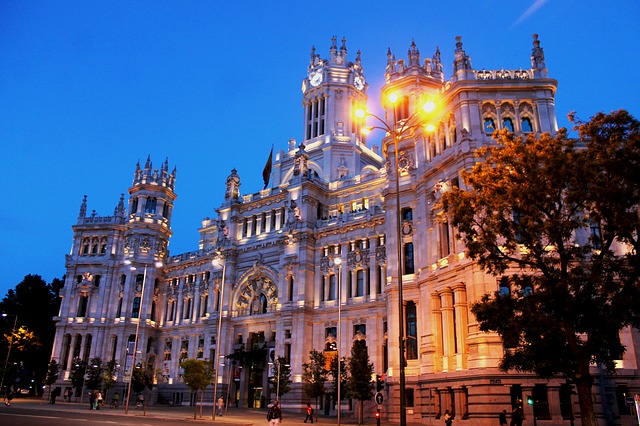 It's true that Spain's capital doesn't have the immediate cachet of Rome, Paris or even that other city up the road, Barcelona. Its architecture is beautiful, but there's no Colosseum, no Eiffel Tower, no Gaudí-inspired zaniness to photograph and then tell your friends back home, 'this is Madrid'. But this city is an idea, a way of living for the moment that can be hard to resist.
Santiago
There can be few cities in the world as beautiful as Santiago that are founded on the basis of so preposterous a story. The corpse of Santiago Apóstol (St James), the myth relates, was transported in a stone boat from the Holy Land to the far side of Spain by two disciples after his execution in Jerusalem in AD 44. They landed at Padrón and buried Santiago in a spot 17km inland.
Lisbon
Lisbon is a good choice for a citybreak type of holiday or as the start or end point of a more extended visit to Portugal. Its praças and ruas; shops, museums and monuments; trams and buses are enough to keep most people amused during the day, and in the evening, its cafes and restaurants feed the body and, if you choose somewhere with fado singing, soul. It does not have many great sights – its must-sees are the Monasteiro dos Jerónimos, the Castelo de São Jorge, and the Torre de Belém – but it is a good place to explore with no particular destination in mind.
Doñana National Park
The Doñana National Park is the largest National park in Spain and one of the most important in Europe. The 50,720 hectares of protected land is located within several provinces of southern Spain. The park consists of several unique ecosystems benefiting from the mild climate. The park is home to many important plant species and a wealth of wildlife. Many rare birds migrate here.
The authorities have managed to protect the area yet make it available for public use and enjoyment in the form of campsites, recreation grounds and long, golden beaches.
The various bird watching stations combine with excellent visitor information centres and planned walking or cycling routes. Each year the park receives hundreds of thousands of visitors.
Beaches
Spain is one of the main world turist destinations. There are several reasons for this, among which are its rich history and architecture, its spectacular national parks, and its amazing beaches. Just like with many of the European Beaches, the Spanish beaches offer an ambiance of small fishing towns, transparent waters, small inlets, imposing rock settlements and wonderful panoramic views.
As a great first division of the Spanish beaches we have the beaches of the Mediterranean and the ones on the Atlantic Ocean, the first ones to the south of Spain, and the second ones to the north. In both areas, there are continental beaches as well as insular beaches.
Shopping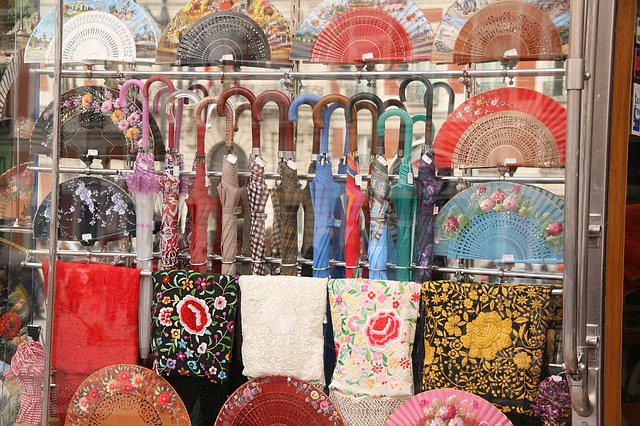 Spanish fashion is big worldwide these days, but even in globally renowned stores like Zara you find plenty of clothing lines that don't make it beyond the border. The best cities for shopping are Madrid and Barcelona, but all provincial capitals have a decent range of retail outlets. Prices have risen in recent years but are still cheaper than in much of northern Europe.
All towns have market halls where you can buy fresh produce direct from growers, and many have a rastro (flea market); Madrid's characterful Sunday one is particularly famous.
Catalonian textiles are internationally famous and there are mills throughout the region. Spanish leather goods are prized throughout the world, offering high-fashion originals at reasonable prices. Of note are the suede coats and jackets. In general, all leather goods, particularly those from Andalucía, combine excellent craftsmanship with high-quality design. Fine, handcrafted wooden furniture is one of the outstanding products; Valencia is especially important in this field, and has an annual international furniture fair. Alicante is an important centre for toy manufacturing. Shoe manufacturing is also of an especially high quality; the production centres are in Alicante and the Balearics.
Fine rugs and carpets are made in Cáceres, Granada and Murcia. The numerous excellent sherries, wines and spirits produced in Spain make good souvenirs to take home, as do bottles of Spain's excellent olive oil.
Restaurants
Eateries are scattered all over, but Rua de São Jose is the restaurant street. Even more than in the rest of Portugal, specialities tend to be fishy things, though meat-eaters will not starve. Fish soups of one kind or another are a good start to a meal, while for your main course bacalhau, salt cod, is the national dish, prepared in a variety of ways, the smell of fresh sardinhas, sardines, grilling is likely to remain in your memory, especially if you are in Lisbon during its June festas; the eel-like lampreia, lamprey, is a delicacy when in season; and the caldereidas, fish stews, are fabulous. Meat eaters will find dishes such as the bife à Marrare, steak in pepper sauce, or its variant bife à café, steak in a pepper and mustard sauce. Lisbon's sweets are famous, particularly those traditionally convent-made – it is considered almost sinful not to try the pastéis de Belém. Choosing a wine in Lisbon can be a problem, as the region has no fewer than 18 denominaçãoes de origem controlada, the Portuguese appellation controlée.
Weather
The meseta (high tableland of central Spain) and Ebro basin have a continental climate: scorching in summer, cold in winter, and dry. Madrid regularly freezes in December, January and February, and temperatures climb above 30°C in July and August. Valladolid on the northern meseta and Zaragoza in the Ebro basin are even drier, with only around 300mm of rain a year (little more than Alice Springs in Australia). The Guadalquivir basin in Andalucía is only a little wetter and positively broils in high summer, with temperatures of 35°C-plus in Seville that kill people every year.
The Pyrenees and the Cordillera Cantábrica, backing the Bay of Biscay, bear the brunt of cold northern and northwestern airstreams, which bring moderate temperatures and heavy rainfall (three or four times as much as Madrid's) to the north coast. Even in high summer you never know when you might get a shower.
The Mediterranean coast and Balearic Islands get a little more rain than Madrid, and the south can be even hotter in summer. The Mediterranean, particularly around Alicante, also provides Spain's warmest waters (reaching 27°C or so in August). Barcelona's weather is typical of the coast – milder than in inland cities but more humid.
In general you can usually rely on pleasant or hot temperatures just about everywhere from April to early November. In Andalucía there are plenty of warm, sunny days right through winter. In July and August, temperatures can get unpleasantly hot inland.
Snowfalls in the mountains can start as early as October and some snow cover lasts all year on the highest peaks.
When to go
Depending on what you're after, Spain is a year-round destination. The ideal months to visit are May, June and September (plus April and October in the south). At these times you can rely on good to excellent weather, yet avoid the sometimes extreme heat – and the main crush of Spanish and foreign tourists – of July and August, when temperatures can climb to 45°C in inland Andalucía; at this time, Madrid is unbearable and almost deserted.
There's decent weather in some parts of Spain virtually year-round. Winter (December to February) along the south and southeast Mediterranean coasts is mild, while in the height of summer (June to August) you can retreat to the northwest, to beaches or high mountains anywhere to escape excessive heat. You can be sitting outside enjoying a beer in a T-shirt in Granada in February, or rugged up against the cold while trekking the Picos de Europa mountains in July.
Currency
The Euro is now the official currency of 12 EU member states (including Spain). The first Euro coins and notes were introduced in January 2002; the Spanish Peseta was still in circulation until 28 February 2002, when it was completely replaced by the Euro. Euro (Euro) = 100 cents. Notes are in denominations of Euro500, 200, 100, 50, 20, 10 and 5. Coins are in denominations of Euro2, 1 and 50, 20, 10, 5, 2 and 1 cents.
Passports
U.S. Passport / valid at least 3 months beyond intended stay.Tickets and Documents for return or onward travel.No visa required for stay up to three months (a maximum of three months cumulative stay during any six months period in the combined