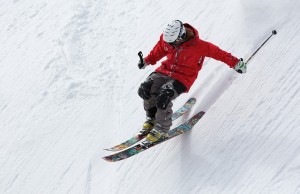 Welcome to Aspen, beneath Aspen's star-studded clientele and top-dollar real estate lies an old Colorado mining town rich in history and character. The surprisingly casual attitude reveals itself on Aspen's colorful downtown streets, with an array of top-of-the-line boutiques, world-renowned restaurants, art galleries and shops. But Aspen's main attractions are the surrounding mountains. Enjoy the world-famous views from four ski areas, over 70 kilometers of groomed cross-country ski trails, or soak it all in on a snowshoe or dogsledding tour. After an active day, enjoy choices of cuisine from diner to gourmet, from casual to elegant and everything in between.
Your Aspen Ski Vacation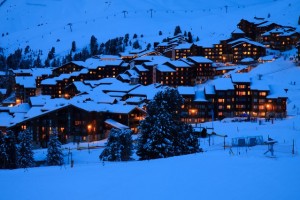 Aspen is truly the ideal ski resort for a memorable ski vacation. A full range of Aspen lodging accommodations are available in this unforgettable resort from the elegantly deluxe to the simply comfortable. Perhaps the most surprising fact about Aspen is that it can be very affordable. Ski Aspen and discover 4 world-class mountains, over 4100 acres of skiable terrain for every level of skier. This acclaimed mountain ski resort is a very real town, nestled among some of the most beautiful natural scenery and interesting Victorian architecture to be found anywhere. Aspen skiing is remarkable, Aspen Mountain and Aspen Highlands are renowned for expert and intermediate variety while Buttermilk is an entire mountain created just for beginners and intermediates. Twenty minutes away you can ski Snowmass, a true skiers' paradise for skiers of all levels.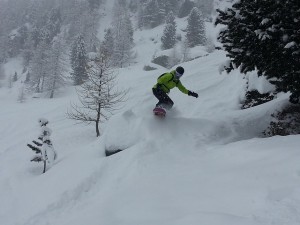 Snowboarders are welcome to enjoy wide-open runs and challenging mogul fields on all 4 ski mountains. Come ski Aspen for the outdoors and discover miles of groomed cross-country trails, dog sledding, guided snowshoe tours, snowmobiling, even hot-air ballooning. With an Aspen ski vacation you can discover Aspen's remarkable restaurants, singular shopping, fascinating art galleries, stimulating book stores, a winter concert series, and late night entertainment that goes on and on.
Ski Resorts
Europe Top 10
US/Canada Top 10
US/Canada Family Resorts
Resources and Links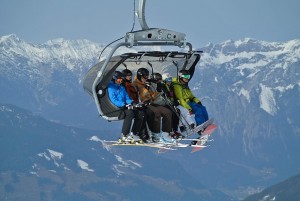 This online magazine offers winter family travel information; kid's gear reviews; winter sports tips for skiing, snowboarding, cross country skiing and snowshoeing; plus original articles on winter family destinations. Weekly features include HOT deals, Rippin' Rider Kids Testing Team reviews, Family Terrain Park Guide, contests and HOT products. An excellent guide for families on the go.
nsaa.org
National Ski Areas Association – national safety iniative.
powdermag.com
Powder Magazine online.
skiandsnowboard.com
Held in Whistler, BC, Canada, this summer camp offers new school, freestyle, recreational and recreation coaching for all ages and ability levels by top coaches.
skiareasofny.org
Ski Areas of New York.
skiingmag.com
Skiing Magazine online.
skiclinics.com
A collection of ski and snowboard camps, clinics and other instruction.
skivermont.com
Ski Vermont – Vermont's ski resorts and ski vacations guide.
snowshoemag.snocountry.com
Check current snow conditions around the world.
usasa.org
The official website of the United States of America Snowboard Association.
warrenmiller.com
Warren Miller Entertainment – extreme sports.