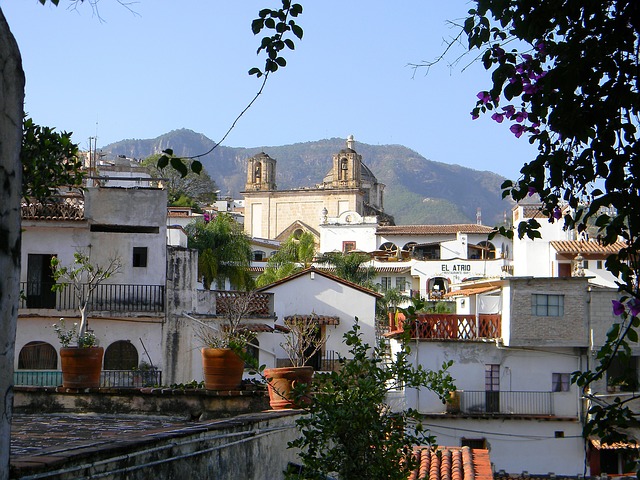 Arriving over Mexico City, the view from the window of the airplane offers a myriad of streets, buildings and open spaces encircled by mountains and snow-capped volcanoes which barely contain this expansive urban mass.
In fact, the City was founded on the beds of several lakes, where today 20 million inhabitants live in a constant hustle and bustle that can be seen in the multiple activities which unfold in its streets: vehicles in perpetual motion, hordes of pedestrians, street-corner restaurants and hawkers of every sort. This scenario plays host to the poverty of many of its inhabitants, but also to the luxury and refinement of others.
The rich diversity of activities and cultural opportunities available in the city are reflected in its bounteous urban edifices which range from the gracious to the grotesque, the majesty of which is conferred upon them both by their centuries-old heritage or by their modern audacity which, without a doubt, will provide endless sources of inspiration for keen photographers.
Since its foundation in 1325, Mexico City has had a vocation for grandeur which has encompassed not only centuries of change, with sometimes radical outward manifestations, but which has also shown a sense of purpose that has transcended political limitations and has forged ancient settlements and created cities from dust. Some call it the D.F, the abbreviation for the Federal District, while others simply call it Mexico, as if the entire country could squeeze in within its streets. This confirms an important concentration of services in the city, with sectors of the population coming originally from all regions of the country, as well as a sizeable population of foreigners, both residents and tourists, who together make Mexico City the cosmopolitan metropolis that it is.
It is quite amazing that, in spite of the city's size, many attractive areas can be toured on foot, affording pleasant and rewarding moments: colorful markets emerge from the gray urban backdrop, and ethereal monuments and stately mansions loom above street corner taco stands and dirty streets. Be prepared for a city that has brought together native Indian hustle and bustle and European nostalgia, garnished with highly spiced local dishes, mariachis, and a pulsating tropical beat.
Whether for pleasure or on business, any visit will be more successful when based on practical information and orientation which is demanded by every traveler who abandons the virtual world to navigate through reality. A map can also be useful.
Weather
Visitors who are accustomed to the heat of Mexico's beaches may be surprised by the temperate climate of Mexico City. At this altitude it rarely gets too hot, and even in the summer months you may need a sweater. The warmest months are April and May, before the rains start. From late May or early June through September warm, sunny days often change rapidly to cool, wet evenings. The chilliest time is between November and February, when thermal inversion is also likely to occur. This is also when air pollution tends to be at its worst.
Money
Mexico's currency is the peso, which can be denoted by 'M$', 'MX$' or 'MN' (for moneda nacional). Any prices quoted in US dollars will normally be written 'US$5' or '5 USD' to avoid misunderstanding. The peso is divided into 100 centavos. Coins come in denominations of 20 and 50 centavos and one, two, five, 10, 20 and 100 pesos. There are notes of 20, 50, 100, 200, 500 and 1000 pesos.
The most convenient form of money in Mexico is a major international credit card or debit card – preferably two if you have them. Visa, MasterCard and American Express cards can be used to obtain cash simply from ATMs in Mexico, and are accepted for payment by most airlines, car-rental companies and travel agents, plus many upper midrange and top-end hotels, and some restaurants and stores. Occasionally there's a surcharge for paying by card, or a discount for paying cash. Making a purchase by credit card normally gives you a more favorable exchange rate than exchanging money at a bank, and isn't subject to commission, but you'll normally have to pay your card issuer a 'foreign exchange' transaction fee of around 2.5%.
As a backup to credit or debit cards, it's a good idea to take a little cash and a few traveler's checks. US dollars are easily the most exchangeable foreign currency in Mexico. Euros, British pounds and Canadian dollars, in cash or as traveler's checks, are accepted by most banks and some casas de cambio (exchange houses).
Be discreet when changing money or making payments and avoid counting currency in public places or flashing cash when making purchases.
Costs
A single traveler, staying in budget accommodations and eating two meals a day in restaurants, can expect to pay from M$250 to M$300 a day for those basics. Add in other costs (such as snacks, soft drinks, entry to museums), and you'll spend more like M$400 to M$450. If there are two or more of you sharing a room, costs per person come down considerably. Double rooms are often not much more expensive than singles, and triples or quadruples are available in many hotels for only slightly more than doubles.
In the middle range you can live well in Mexico City for M$600 to M$700 per person per day. Two people can easily find a clean, modern room with private bath and a TV for M$450 to M$600, and have the rest for food, admission fees, transportation and incidentals.
At the top of the scale, a few hotels charge more than M$3000 for a room, and there are restaurants where you can pay M$600 or more per person. But you can also stay at very comfortable hotels for under M$1200 a double, and eat very well for M$300 to M$600 per person per day.
Keep your costs down by having a comida corrida, a three- or four-course set lunch served by many restaurants, or make a meal of the tasty botanas (snacks) served by can­tinas along with each drink you order. Almost all Mexico City museums are free on Sundays and many cinemas have half-price shows on Wednesdays (of course, those places will also be more crowded then). The city regularly stages free concerts on the Zócalo on weekends and many museums offer music recitals and films – check Tiempo Libre magazine for listings. Finally, use the metro and the Metrobus to get around instead of taxis.