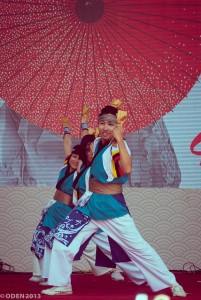 Welcome to a world where the colors are more vivid, where the landscapes are bolder, the coastline more dramatic, where the history is more compelling, where the tastes are more divine, where life is lived in the fast lane. This world is Vietnam, the latest Asian dragon to awake from its slumber.
Nature has blessed Vietnam with a bountiful harvest of soaring mountains, a killer coastline and radiant rice fields, Vietnam is a cracker. Inland, peasant women in conical hats still tend to their fields, children ride buffalos along country paths and minority people scratch out a living from impossible gradients.
To escape the buzz of millions of motorbikes, head west to the watery landscape of green fields and sleepy villages in the Mekong Delta. There's adventure galore to be had on Phu Quoc Island and stunning white-sand beaches to relax on. Back on the east coast at Mui Ne Beach, you'll be faced with a similar dilemma: action or inertia?
To feel the intellectual, cultural and spiritual heartbeat of Vietnam, make a stop in the old imperial capital, Hué. Home to palaces and pagodas, tombs and temples, and host of the biennial arts festival, the Festival of Hué (www.huefestival.com), it's the place to go for historical, cultural and culinary stimulation.
Beaches
An array of Vietnam beaches where natives and tourists alike can seek out recreation and relaxation in the sun dot the long coastline of Vietnam. Vietnam beach holidays can include a number of delights, including great sand, warm waters, and plenty of deliciously fresh seafood. Finding the best beach in Vietnam depends on what you're looking for specifically. For some, Mui Ne Beach might be the best fit because of the Nick Faldo-designed golf course found there, while Nha Trang might appeal more to those seeking out an Ocean City, Maryland, kind of experience. Providing great relief from the country's urban areas, the Vietnam beaches are alluring, and Vietnam beach holidays are full of fun things to do.
Diving
Most of the country's beaches and islands are fringed with coral reefs, and some of the best diving in the world can be found here. Around the coastal city of Nha Trang is where the legendary Jacques Cousteau first discovered his passion for the sea, and this is the premier diving spot in Asia. But diving is one of the popular Vietnam activities just about anywhere on the coast, including islands such as Cat Ba and Phu Quoc.
Golf
Golfing may not be one of the things to do in Vietnam that first comes to your mind, but the sport has been popular here since the 1920s when it was first imported to the charming little hill city of Dalat by French colonials. Today, you will find the Ho Chi Minh Golf Trail, that hits most of the courses from Hanoi to Ho Chi Minh City.
Shopping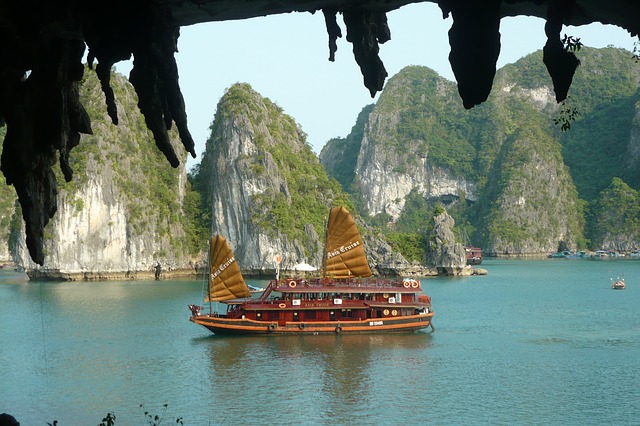 Many tourists can't help but throw themselves head-first into shopping while in Vietnam. Why? Probably the variety of quality goods and the tempting prices have a lot to do with it. Many low-budget travelers considered Vietnam a heavenly place because in many shopping situations they can bargain the prices down to as much as a third of the original cost.
The list of Vietnamese bargains is seemingly endless and features bespoke tailoring and the national dress, the 'ao dai' from high-quality silk and many other types of material and textiles while many shoppers cannot get enough of the local handicraft, art and jewelry.
Weather
When it comes to weather, it's a tough call, as Vietnam's climate is so diverse. Think frosts and occasional snow in the mountains of the north, and temperatures soaring to 40°C in the south during the dry season.
Vietnam's weather is dictated by two monsoons, meaning double trouble on the rain front. The winter monsoon comes from the northeast between October and March, bringing damp and chilly winters to all areas north of Nha Trang, and dry and warm temperatures to the south. From April or May to October, the summer monsoon brings hot, humid weather to the whole country except for those areas sheltered by mountains. For the best balance, we'd vote for the months of April, May or October. For those sticking to the south, November to February is dry and a touch cooler. From July to November, violent and unpredictable typhoons hit central and northern Vietnam, which can dampen the spirits of even the most enthusiastic traveller.
When to go
It gets pretty crowded from November to March and in July and August during high season. Domestic tourists are a major force now and they tend to travel in numbers during July and August as well. Prices peak over the Christmas and New Year period, and if you don't fancy sharing the sites with the masses, try to avoid this busy time. May, June and September are usually the quietest months.
Some travelers like to time a visit with Tet (Vietnamese New Year), the biggest festival in the calendar, which falls in late January or early February. It's a nice idea in principle, but not in practice, as the whole country is on the move and prices rise dramatically. Transport is crammed in the runup and aftermath, the Reunification Express shuts down during festivities, and most shops and businesses are closed for the best part of a week.
Food
Food in Vietnam can be roughly divided into three regions—north, south, and central. In the north, you will find numerous stir fry dishes as well as heavy use of soy, as well as fish and prawn sauces. There is less fish and meat in the north because of the harsher weather and less developed agricultural infrastructure. You will find the food saltier and less sweet in this region. The center of the country is dominated by the city of Hue, an imperial royal capital city for prolonged period of the country's history. Many rich and complex dishes were developed here to satisfy the sophisticated palates of kings and royalty. In the south, there is a much larger amount of fish in Vietnamese restaurants, including a variety of dried fish. You will also find the dishes here sweeter, with common added ingredients being coconut milk and sugar. More liberal use of chili peppers also means southern food is
Entry/Exit Requirements
A valid passport and Vietnamese visa or visa exemption document are required. A visa or visa exemption document must be obtained from a Vietnamese Embassy or Consulate prior to traveling to Vietnam; entry visas are not available upon arrival. Americans arriving without an appropriate Vietnamese visa or exemption document will not be permitted to enter, and will be subject to immediate deportation. Vietnamese visas are usually valid for only one entry. Persons planning to leave Vietnam and re-enter from another country should be sure to obtain a visa allowing multiple entries. U.S. citizens wishing to travel to Laos by a land route should obtain the type of Vietnamese visa that adheres to the passport.