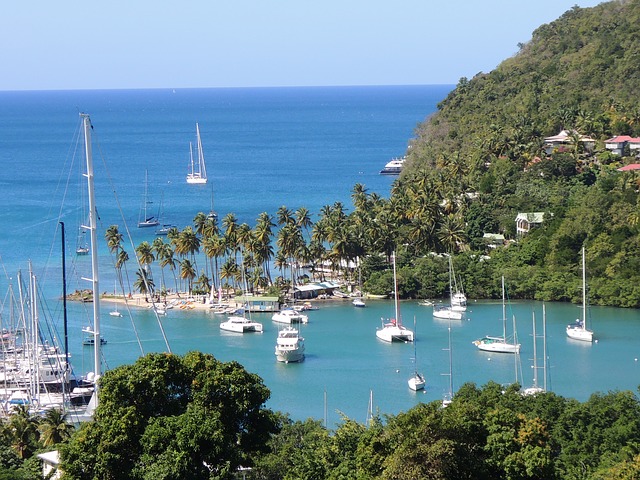 Who says the Caribbean is all about lying on the beach? If that's all you do in St Lucia you're missing out. The rainforest-choked interior is made for hiking; a canopy of green covers the island like a haze. Rolling hills grow to form volcanic mountains and reach to the sky. The iconic Pitons rise from the waves to the clouds like pyramids of volcanic stone. This isn't some glammed-up, theme-park holiday spot – St Lucia has a pulse. Your senses are bombarded with the sights, smells and sounds of an island that's truly alive. In Northern St Lucia, Pigeon Island National Park has a history of hostility, but these days, is known for walks and its small sandy beach. Towns like Castries move and shake to the sound of car horns, the smell of rotis fresh from the oven and reggae blaring on the speaker.
Sure you can find a beach to sit on and a nice hotel right beside it. There is great scuba diving to be found under the waves and the sailing is top notch. But it's much more than that. If you're looking for a Caribbean destination that will let you get under the skin of West Indian life – St Lucia is the one.
All eyes focus on St. Lucia for 10 days each May, when the St. Lucia Jazz Festival welcomes renowned international musicians who perform for enthusiastic fans at Pigeon Island National Park and other island venues. St. Lucians themselves love jazz—and, of course, the beat of Caribbean music resonates through their very souls.
Located between Martinique and St. Vincent, St. Lucia (pronounced loo-sha) occupies a prime position in the Caribbean. Its striking natural beauty easily earns it the moniker "Helen of the West Indies." The capital city of Castries and nearby villages in the northwest are home to 40% of the population and, along with Rodney Bay farther north and Marigot Bay just south of the capital, are the general destinations of most vacationers. In the central and southern parts of the island, dense rain forest, jungle-covered mountains, and vast banana plantations dominate the landscape.
A torturously winding road follows most of the coastline, bisecting small villages, cutting through mountains, and passing by fertile valleys. On the southwest coast, Petit Piton and Gros Piton, the island's unusual twin peaks that rise out of the sea to more than 2,600 feet, are familiar navigational landmarks for sailors and aviators alike. Divers are attracted to the reefs found just north of Soufrière, the quaint capital city during French colonial times. Most of the natural tourist attractions are in this area. "If you haven't been to Soufrière," St. Lucians will tell you,"you haven't been to St. Lucia."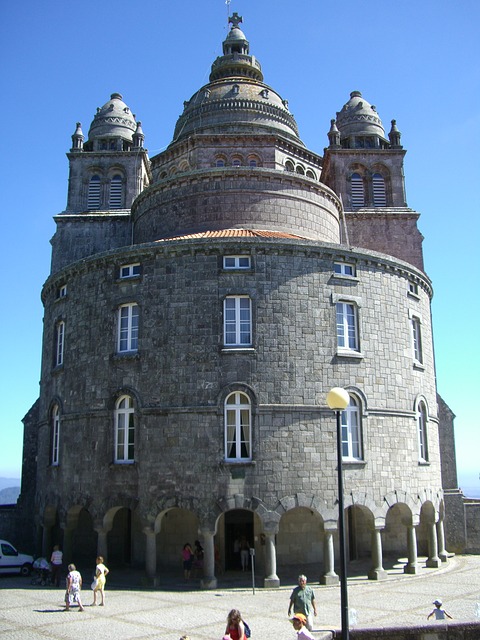 St. Lucia has evolved over the years into one of the Caribbean's most popular vacation destinations particularly for honeymooners and romantics enticed by the island's natural beauty, its many splendid resorts and inns, and its welcoming atmosphere. And the evolution continues. Renewed emphasis from both the public and private sectors is being placed on enhancing the island's tourism product and supporting new and renewed lodgings, activities, and attractions. That's great news for visitors, who already appear delighted with St. Lucia.
Shopping
Special purchases include unique batik and silkscreen designs made into shifts, sports shirts, table mats, cocktail napkins and shopping bags produced at a studio on the road between Castries and La Toc. Other craftoutlets sell locally made bowls, beads, straw hats, flour-sack shirts, sisal rugs, bags, sandals and woodwork. Pointe Seraphine features over 30 duty-free shops (open seven days a week), bars and restaurants placed around an open piazza. Another duty-free shopping complex is at La Place Carenage. Duty-free shopping is available to all visitors, provided they present their passport or airline ticket when purchasing goods.
Diving and Snorkeling
Anse Chastanet, near the Pitons on the southwest coast, is the best beach-entry dive site. The underwater reef drops from 20 feet to nearly 140 feet in a stunning coral wall. A 165-foot freighter, Lesleen M, was deliberately sunk in 60 feet of water near Anse Cochon to create an artificial reef; divers can explore the ship in its entirety and view huge gorgonians, black coral trees, gigantic barrel sponges, lace corals, schooling fish, angelfish, sea horses, spotted eels, stingrays, nurse sharks, and sea turtles. Anse-La-Raye, midway up the west coast, is one of St. Lucia's finest wall and drift dives and a great place for snorkeling. At the base of Petit Piton, a spectacular wall drops to 200 feet. You can view an impressive collection of huge barrel sponges and black coral trees; strong currents ensure good visibility. At the Pinnacles,four coral-encrusted stone piers rise to within 10 feet of the surface.
Depending on the season and the particular trip, prices range from about $40 to $60 for a one-tank dive, $175 to $260 for a six-dive package over three days, and $265 to $450 for a 10-dive package over five days. Dive shops provide instruction for all levels (beginner, intermediate, and advanced). For beginners, a resort course (pool training), followed by one open-water dive, runs from $65 to $90. Snorkelers are generally welcome on dive trips and may pay $25 to $65, which includes equipment and sometimes lunch and transportation.
Weather
The average temperature in St. Lucia ranges from 70 degrees Fahrenheit to the upper 90 degrees Fahrenheit. Humidity on the island averages between 70 percent and 90 percent throughout the year. December through January are generally the coolest months with the temperatures being in the mid 70s to mid 80 degrees Fahrenheit. The summer months of June through August are the hottest in St. Lucia where temperatures in the mid to upper 90s Fahrenheit are not uncommon.
Due to its location near the equator, St. Lucia does not have very well defined seasons. There is however a rainy season that generally falls between June and November. During this season, vacationers should be prepared for heavy, but sporadic showers that come on quickly. Visitors should not worry about traveling during the rainy season as the showers may come about quickly, but blue skies are quick to follow.
Money
The Eastern Caribbean dollar (EC$) is the island currency. US dollars are often accepted by taxi drivers and larger hotels – be sure when negotiating taxi fares and room rates that you are both talking about the same currency. Traveler's checks can be exchanged in banks and in larger hotels without issue.
Visa, American Express and MasterCard are widely accepted at hotels, car-rental agencies and high-end restaurants. You can get cash advances on your credit card through bank machines (provided your card has a security code or PIN). Also, bank cards that have either the Cirrus or the Plus symbol will usually work in bank machines. Royal Band and Scotia Bank readily accept foreign cards and are available in Castries and Rodney Bay.
An 8% tax and 10% service charge are added to the bill at all but the cheapest hotels and restaurants; there's no need for additional tipping.
Passports
Visitors from the US to St Lucia that are traveling by air must have a valid US passport book in order to enter the country. Passports are also expected for visitors from Canada (although Canadians can show other documents instead), Australia, the UK and other EU countries. It is highly recommended that travelers have six months left on the passport that they are traveling on.
Passport Card
Visitors from the United States to St Lucia traveling by sea do not have to have a U.S. passport however they must either have a WHTI compliant travel document or a U.S. passport card. The U.S. passport card can only be used for sea travel. Therefore, if a traveler foresees possibly having to fly from St Lucia back to the United States or on to another destination, the traveler must get a passport book instead.