New York City is PACKED with exciting vacation attractions – shows, dining, shopping, history, and lots more. New York is also an excellent starting or ending point for a longer vacation, as it has a modern international airport which serves the entire world and a cruise ship terminal which services ships traveling to Europe, Canada, the U.S. East Coast, the Caribbean and more.
Shopping in New York
New York, the shopping capital of the world, has something for all budgets. Here is a guide to some of the top stores and a couple of places for the bargain hunter.
The words "New York" and "shopping" go hand in hand, as spendthrifts from every corner of the globe descend on the Big Apple hunting for quality goods and bargain prices.
Midtown Manhattan is full of large department stores and designer outlets offering the fanatical shopper an unparalleled choice. If you can't find it in New York you most likely won't find it anywhere.
The major attractions are the department stores spread across the city offering everything from the very latest fashions to a bag of candy. The size of the city means a bit of forward planning is useful to get the best out of a short stay.
Dining
New York City is considered to be a melting pot of different cultures and classes. If this applies to the atmosphere of The Big Apple, then it is especially true for the endless number of restaurants that call New York City home. With an astounding estimate of 25,000 eating and drinking options throughout the five boroughs, the food scene can be overwhelming even to native New Yorkers. But with some thoughtful research and a plan, the savvy eater can take advantage of the boundless options and deals that are more readily available in New York than anywhere else in the world.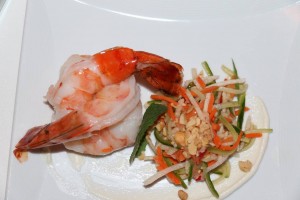 New York City is a fast moving place, and if you can't keep up, then it can be very difficult to enjoy what the city has to offer. Only one in five restaurants make it past the first five years of business, therefore the face of the food landscape is constantly changing. In order to keep up and eat well, regardless of your budget, make use of one of the many guides to New York City restaurants that are on the market. Some of the more popular resources include Zagat's, Shecky's, Time Out New York, The New York Times, and Citysearch. These guides can help keep you up to date on new openings and closings, locations, as well great deals and other useful information.
New York is an essential trip for anyone interested in exploring an extraordinary restaurant scene. So be sure to bring a healthy appetite and some loose pants, because it's impossible to leave the culinary capital of the world without a stuffed stomach and the feeling that you have come through a delightful and memorable journey. Just remember to do a little planning ahead of time and leave enough time to wander off into the jungle that is New York's frenzied food scene.
Tours & Attractions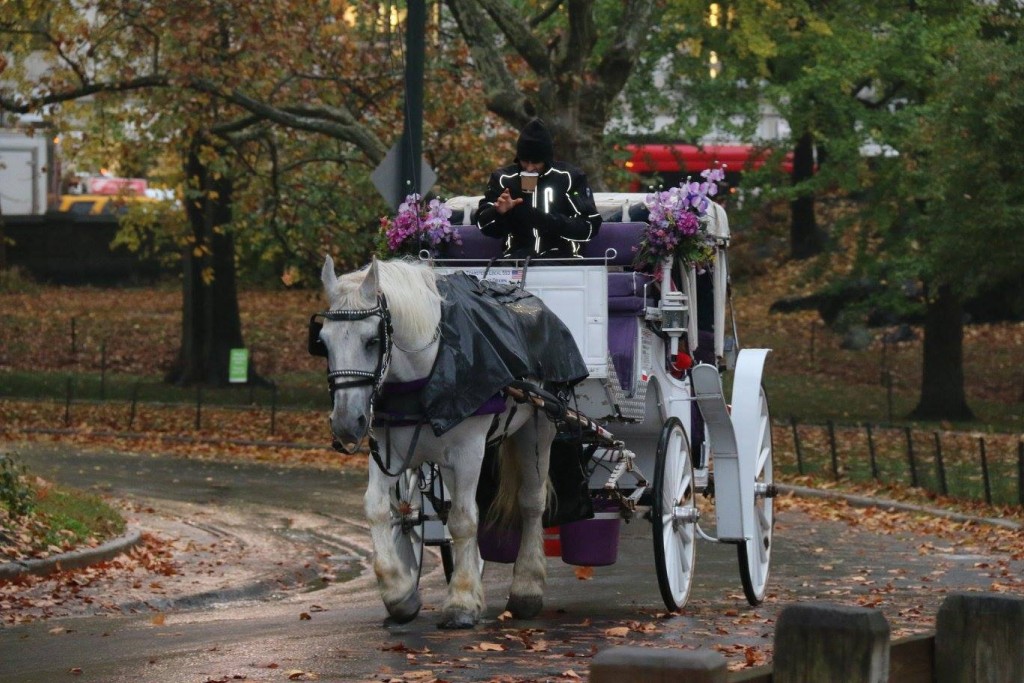 Whether you're visiting or call the City your home, New York's many attractions are key to your enjoyment of the five boroughs. NYC offers a quality and diversity of experiences that is unmatched by any other destination. Below, find a guide to some of the City's must-see sites.
47th Street – The Diamond District
American Girl Place
Apollo Theater
Armory Track & Field Foundation
Bodies…The Exhibition
Bronx Zoo
Brooklyn Botanic Garden
Brooklyn Brewery
Build-A-Bear Workshop, Inc
Carnegie Hall
Cathedral Church of St. John the Divin
Central Park Loeb Boathous
Central Park Zo
Chamber of Commerce of Washington Heights and Inwood, Inc
Chelsea Piers Sports & Entertainment Comple
Circle Line Downtow
Citi Fiel
CityPASS
Dave & Buster's
Ellis Island/American Family Immigration History Cente
Empire State Building Observatory
Explorer Pas
FDNY Fire Zon
Grand Central Terminal
Green-Wood Cemeter
Helicopter Flight Services, Inc
Historic Richmond Town
Hong Kong Dragon Boat Festival
Instituto Cervante
InterChurch Cente
Jacques Torres Chocolat
Japan Societ
King Tut NYC: Return of the Kin
Lincoln Center for the Performing Art
Madame Alexander Doll Company
Madame Tussauds New Yor
Madison Square Garden
Manhattan by Sai
Museum of Se
National Park Servic
National Parks of New York Harbo
New York Aquarium
New York Giant
New York International Auto Show
New York Knick
New York Libert
New York Met
New York Public Librar
New York Ranger
New York Water Tax
New York Yankees
NY Skyride
Open House New York Inc.
Poets House
Prospect Park Zoo
Queens Botanical Garden
Queens Council on the Arts, Inc.
Queens Zoo
Radio City Music Hall
Ripley's Believe It or Not! Times Square
Rockefeller Center
Roosevelt Island
Scandinavia House: The Nordic Center in America
Snug Harbor Cultural Center & Botanical Garden
Sony Wonder Technology Lab
South Street Seaport
St. Paul's Chapel
Staten Island Yankees
Staten Island Zoo
Statue of Liberty National Monument
Story Corps, Lower Manhattan StoryBooth
The Chocolate Show
The Malcolm X and Dr. Betty Shabazz Memorial & Educational Center
The New York Pass
The Ride
The Riverside Church New York City
Top of the Rock Observation Deck
Tourneau/Tourneau Time Machine
Toys "R" Us Times Square
Trinity Wall Street
United Nations
US Fund for UNICEF
USTA Billie Jean King National Tennis Center
Village Alliance
Wave Hill
West Indian American Day Carnival Association (WIADCA)
World Financial Center
Yankee Stadium
Weather
The best time to visit New York is during the spring and fall when temperatures hover around 68°F (20°C). New York winters tend to be unpredictable, sometimes wild, sometimes severe and stormy while summers are hot, muggy and often last until September.