An old shield volcano in the rain shadow of Maui, Lanai (pronounced lah-nigh-ee) is the nation's biggest defunct pineapple patch — and now claims to be one of the world's top tropical destinations. It's a bold claim because so little is here. There are no direct flights from the mainland, and there's nary a stoplight on the island's mere 30 miles of paved road. It's almost as if this quiet, gentle oasis — known, paradoxically, for both its small-town feel and its celebrity appeal — demands that its visitors go to great lengths to get here in order to ensure that they will appreciate it.
As soon as you arrive on Lanai, you'll feel the small-town coziness. People wave to every car; residents stop to "talk story" with their friends; fishing and working in the garden are considered priorities in life; and leaving the keys in the car's ignition is standard practice. Don't expect a lot of dining or accommodations choices (Lanai has even fewer than Molokai). This almost virgin island is unspoiled by what passes for progress, except for a tiny 1920s-era plantation village — and, of course, the village's fancy new arrivals: two first-class luxury hotels where room rates start at $400 a night and go up from there.
For generations, Lanai was little more than a small village, owned and operated by the pineapple company, surrounded by acres of pineapple fields. The few visitors to the island were either relatives of the mainly Filipino residents or occasional weekend hunters. Life in the 1960s was pretty much the same as in the 1930s. But all that changed in 1990, when The Lodge at Koele, a 102-room hotel resembling an opulent English Tudor mansion, opened its doors, followed a year later by the 250-room Manele Bay Hotel, a Mediterranean-style luxury resort overlooking Hulopoe Bay. Overnight, the isolated island was transformed: Corporate jets streamed into tiny Lanai Airport, former plantation workers were retrained in the art of serving gourmet meals, and the population of 2,500 swelled with transient visitors and outsiders coming to work in the island's new hospitality industry. Microsoft billionaire Bill Gates chose the island for his lavish wedding, buying up all of its hotel rooms to fend off the press — and uncomplicated Lanai went on the map as a vacation spot for the rich and powerful.
But this island is also a place where people come looking for dramatic beauty, quiet, solitude, and to experience nature away from the bright lights of Waikiki, the publicity of Maui, and the hoopla surrounding most resorts. The sojourners who find their way to Lanai come seeking the dramatic views, the tropical fusion of stars at night, and the chance to be alone with the elements.
They also come for the wealth of activities: snorkeling and swimming in the marine preserve known as Hulopoe Bay; hiking on 100 miles of remote trails; talking story with the friendly locals; and beachcombing and whale-watching along stretches of otherwise deserted sand. For the adventurous, there's horseback riding in the forest, scuba diving in caves, playing golf on courses with stunning ocean views, or renting a four-wheel-drive vehicle for the day and discovering wild plains where spotted deer run free.
In a single decade, a plain red-dirt pineapple patch has become one of Hawaii's top fantasy destinations. But the real Lanai is a multifaceted place that's so much more than a luxury resort — and it's the traveler who comes to discover the island's natural wonders, local lifestyle, and other inherent joys who's bound to have the most genuine island experience.
Getting to Lanai
There is no direct service to Lanai from the continental United States. Instead, fly to Honolulu International Airport (HNL) or Kahului Airport (OGG) in Maui, where you can connect to several local airlines with service to Lanai Airport (LNY). For those flying into Maui, you can travel to Lanai's Manele Harbor from Maui's Lahaina Harbor through the Expeditions ferry service. There are 5 round-trips daily. Ferry trips take roughly an hour. For more information call (800) 695-2624, (808) 661-3756 or visit www.go-lanai.com.
Staying on Lanai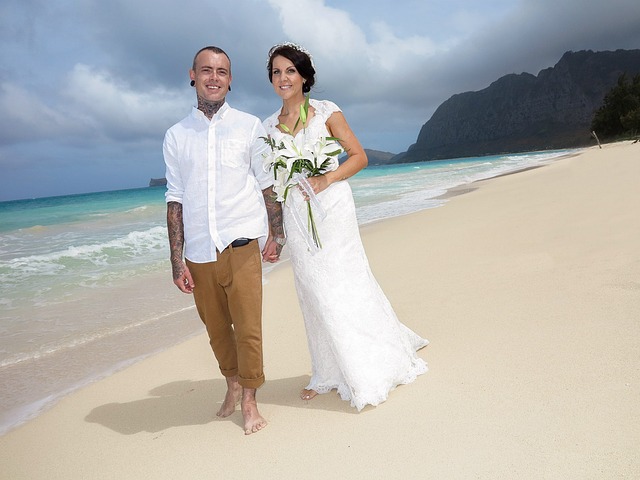 Lanai has two world-class resorts, the Four Seasons Resort Lanai at Manele Bay and the Four Seasons Resort Lanai, The Lodge at Koele. The historic Hotel Lanai can be found in Lanai City.
Traveling on Lanai
Lanai has a great Island-wide transportation system offered for a nominal fee that is available through the Four Seasons Resorts, Hotel Lanai and Expedition Ferry (to and from Maui). The island shuttle offers an easy way to get from the airport to the hotels in Lanai City and Hulopoe Bay, the beautiful golf courses, and the Expedition Ferry. The shuttle is convenient and runs frequently. Booking a rental 4-wheel drive in advance from Dollar Rent A Car in Lanai City for exploring the special sites throughout the island is the best way to discover all that Lanai has offer.
Weather
As you would probably expect, Lana'i has some beautiful weather, just like any other spot in the Hawaiian Islands. It's hard to find a bad day in Hawaii, and you will often wake up to clear blue skies and sunshine. The temperature in Lana'i stays very consistent, and if you like sunshine and warm days, this is the place to be. In the winter, the temperatures will be a bit lower, but you will still have extremely warm weather and great sunny days. You can expect the temperature to drop a bit at night, but nothing too extreme. You should probably have at the very least a pair of pants and a sweatshirt with you incase it gets very chilly. If you visit in the summer, you will find that it is very hot and there is plenty of sunshine. You should pack with clothes that will suit the weather. T-shirts, shorts, and bathing suits are among the necessities you will want to have with you on Lana'i. There is a good chance that you will encounter a good amount of tourists during the winter because so many travelers try to get away from the snow. Keeping that in mind, you might find it better to visit during the spring or fall.
Divivng
Many divers believe the south and west coasts of Lana'i offer the ultimate in Hawaiian diving. No other destination in Maui County offers the diversity of dive sites Lana'i does. You'll experience unique coral formation, mysterious lava tubes, graceful archways and soaring pinnacles. For sheer drama, nothing beats the sight of light cascading through the multiple openings of lava domes such as First or Second Cathedral. With over 25 dive sites to choose from, no single trip can begin to scratch the surface of what Lana'i offers divers. Lahaina Divers offers several boat charter trips to Lana'i for certified divers each week. To fully experience everything Lana'i offers we recommend you take advantage of at least two such trips every time you visit.
Lanai Golf
Find your sweet spot in Lanai without even taking a swing. On this modest island, you'll find two golf courses of remarkable prestige. The Experience at Koele is an 18-hole championship course designed by legends Greg Norman and Ted Robinson. Situated in Lanai's 2,000-foot highlands, Koele is relatively short at 6,200 yards, but the course winds through hills and over tropical gulches. Here each hole is graced with incredible vistas, from mountain ravines to Pacific Ocean views of neighboring Maui and Molokai across the channel. This dramatic course, surrounded by soaring pines and eucalyptus trees, is indeed a one-of-a-kind experience.
Along the southern coast, Jack Nicklaus created one of his most famous masterpieces, The Challenge at Manele golf course. With three holes built on the seaside cliffs above Hulopoe Bay, this target-style course roams across several hundred acres of natural lava outcroppings, using plunging ravines, native kiawe and towering trees as natural hazards. Each hole has five tee locations allowing golfers at all levels to enjoy one of Jack Nicklaus' crowning achievements in golf design. Both tracks rank among the best resort courses in Hawaii and the world by leading publications and travel guides.