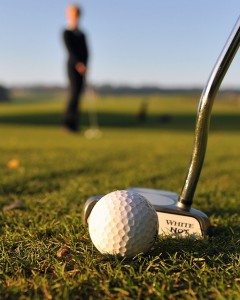 Planning a golf vacation makes for a good break, a physical sport that will keep the mind off hectic routines. The charming golf villas and picturesque golf courses are a retreat for the drained body and psyche. People would not mind traveling a few hundred miles to experience a relaxing golf vacation. United States is a happening place when it comes to golf and there are scores of destinations that classify for a wonderful golf vacation. You can choose from many an attractive golf vacation package.
Clubs and organizations offer unique packages for golf vacationers. All facilities from lodging and car rentals to hiring golf equipment and fixing tee timing are taken care of. Check out how to you can plan a golf vacation.
Choose the place you want to go.
Every golfer, professional or beginner would want to take a break at a place that would suit him best. People who love to play beachside golf would enjoy places like Vero Beach in Florida.
Pick the hotel you would love to stay.
A little planning in advance will help the golfer have a comfortable stay at the chosen destination. It is always advisable to make reservations in advance either through a club or personally so as to avoid disappointments.
Decide on your transportation
The golf course might be right next to where you stay or might a little far away from where you have chosen to accommodate yourself. Tee timings are fixed and it is mandatory the player reaches on time therefore to avoid last minute hassles it is advisable to arrange transportation in advance.
Golf Vacation Packages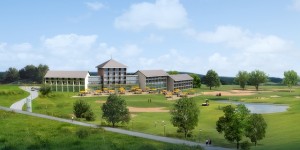 Choose a golf vacation package that includes the golfer's accommodation, airfare, food, greens tees and more. Golf equipment can either be rented out or if you are a regular golfer, there is nothing like having your own clubs and other equipments.
A golf vacation package can also involve watching a golf tournament. Golf tournaments such as the PGA tour and LPGA tournaments are held at great golf destinations such as Hawaii, Las Vegas, Florida etc. These golf destinations make for a perfect and good golf vacation for golf lovers who not only enjoy playing the sport but equally love watching the sport. Information on such events can be easily had from the clubs and organizations arranging the events, early birds stand to benefit the most. Fitness levels are of utmost importance for a good golf vacation. Ensure that you exercise and keep fit. Drink plenty of water to keep yourself hydrated.
Top 10 Golf Destinations
Winged foot golf club "West golf course", Mamaroneck, New York
The course has been in use since 1921 and has 18 holes spread over 6,956 yards of golf course. It is a private equity golf course.
Bethpage State park golf course"Black course", Farmingdale New York
7,065 yards of golf course with 18 holes, this golf course has been open to public since 1923. It is a municipal golf course.
Pebble beach golf links " Pebble beach golf links course ", Pebble beach, California
This course has 18 holes and is spread over 7,455 yards of golf course. The course opened in 1919 and is a public golf course.
Pine valley golf club " Pine valley course", Clementon, New Jersey
It is an 18 holes golf course opened in 1918. It is a private equity golf course.
Oakmont country club " Oakmont course" Oakmont, Pennsylvania
This course features 7,229 yards of golf course and has 18 holes. Open since 1903, it is a private non-equity golf course.
Canoe brook country club " North course", Summit , New Jersey
This 18 holes course is spread on 7,066 yards of golf course. It has been open since 1901 and is a private equity golf course.
Medinah country club " Championship course", Medinah, Illinois
This course has 18 holes and is spread on 7,401 yards of golf course. Open since 1924, it is a private non-equity golf course.
Deerfield golf and tennis club " Deerfield course", Newark, Delaware
The golf course opened in 1957 and has 18 holes. It is a public golf course and they charge $58 as green fees for weekdays and $66 green fees for weekends and $35 twilight fees.
Fossil trace golf club " Fossil course ", Golden, Colorado
Opened in 2003, it is an 18 holes golf course. It is a municipal golf course.
Augusta national golf club " Augusta National course", Augusta , Georgia
The golf course is spread over 7,270 yards and has 18 holes. This golf link has been in existence since 1933.