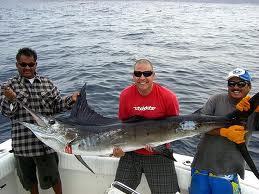 Fishing is a very relaxing sport and hobby for people of all ages. For those who are avid fishermen planning fishing vacations are the perfect way to be able to spend your free time enjoying this activity. There are some excellent places to go fishing for your vacation that will provide you with plenty of fish as well as some of the most beautiful landscaping you have ever seen.
If you enjoy fishing for trout then head to Montana it is a great location for fishing vacations. You can choose to fish on the shore or rent a boat for the day to take a fulfilled excursion for catching those fish. There are plenty of camp grounds, cabins, and even hotels in the areas surrounding the waters of Montana so you will be able to choose the accommodations that best suit you.
Fun Places to Fish
Florida
Amelia Island towards the tip of Florida is a very common location for fishing vacations. Make sure you plan this trip well in advance though because the accommodations and boats in the area tend to be booked months in advance. You will find plenty of amazing fish here because it is classified as a National Seashore Refuge. Some of the common fish found here include redfish, ladyfish, trout, and cobia. It depends on the time of year when you fish at this location.
California Pier Fishing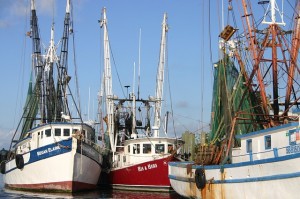 Free fishing in California on public piers is a sport that you'll easily be hooked on. We went out and asked people why they fish from California piers, and most say it's a free, fun activity full of challenge and surprises. Some parents start their kids fishing as toddlers, believe it or not. And the kids find that spending time with mom, dad, grandma and grandpa is probably the best experience a kid can have in these busy times. Become skilled at young ages, kids even have strong opinions about where the best pier fishing is.
Not only are is pier fishing free in California, children under the age of 16 generally do not need a fishing license to fish from lakes and in the ocean directly. Over the age of 16, anglers do require a license to fish if they are standing on a shoreline, riding in a boat, casting line from a jetty not considered a public pier, etc. See
Idaho
Idaho is a great vacation spot for families so why not do some fishing while you are there? Salmon and trout are quite plentiful in the many different waterways of Idaho. The best waterway to explore is the Clearwater River in Lewiston. You will have the best selection here if you plan your fishing vacations in the summer time. Another great choice in Idaho is Lake Pend Orielle if you plan a charter trip. The water is very deep and very cold so the conditions are perfect for catching Kamloop Trout.
Alaska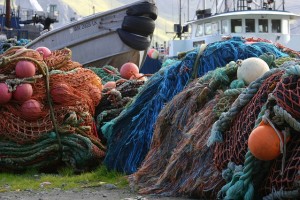 Many people do not realize that Alaska is a great host for fishing vacations. Depending on the time of year that you travel there you can either fish in the open water or you will have to ice fish. Either way though be prepared to catch large salmon and halibut. The best destination in Alaska for fishing is called Sadie Cove and it can only be accessed by boat.
With so many great fishing locations out there to choose from there is no reason not to plan amazing fishing vacations. Choose the type of location you want to travel to as well as the type of fish you are interested in catching. Once you have those two things decided you can narrow down your fishing vacation choices.
Northwest Missouri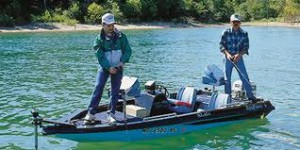 Northwest Missouri is blessed with a wide variety of fishing opportunities from public lakes to farm ponds and from small streams to the Missouri River. Outstanding fishing for popular game species such as largemouth bass, crappie, bluegill, and channel catfish can be found throughout the region. Lesser known species such as muskie, hybrid striped bass, flathead and blue catfish, walleye, drum, and bighead carp also provide excellent fishing opportunities in the region for those who know where to look. Best of all, some of the very best fishing in northwest Missouri is found in public waters!
One key to a successful fishing trip is knowing where to go. This site is dedicated to providing the information needed to locate and fish the public waters of northwest Missouri. For example, for each lake you will find downloadable lake contour maps, fishing regulations, a description of available facilities, fishing prospects, helpful fishing tips specific to each lake, and much more! Similar information is provided for some of the rivers. We hope this information will allow you to more easily and successfully enjoy the outstanding fishing opportunities in northwest Missouri.
Do you remember your first fishing trip or maybe your child's first fishing trip? Chances are these early experiences involved worms, bobbers, and the bluegill. This scrappy, highly cooperative, member of the sunfish Family is an important part of many childhood fishing memories. Although the bluegill is an ideal fish for young anglers, their popularity does not end there. The readily available, tasty bluegill is sought by anglers of all ages and abilities. If you doubt the importance of bluegill to Missouri anglers, note the number of people fishing with bobbers and worms the next time you fish a public lake. In fact, bluegill have the highest harvest rate of any fish in Missouri's lakes.
Arkansas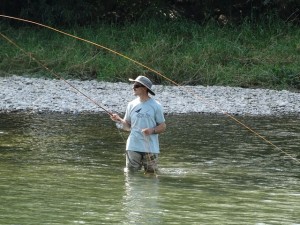 With The Natural State's four distinctive seasons and moderate weather, even during the winter months, Arkansas has some of the best year round fishing available, which makes the Natural State ideal for vacation fishing trips. Classified into six regions from the Ozark Mountains to the Delta, the state provides some of the best local fishing areas you'll find, albeit a quiet cove on a lake or the serenity of a trout river. Fishing in Arkansas is a popular pastime for family fishing vacations, those who want to hook a trophy-sized fish or those competing in tournaments
Arkansas fishing waters welcome a simple cane pole and can of worms, a graceful fly rod on a flowing river or a bass boat racing to a hot spot. The Natural State offers 9,700 miles of fishable streams and rivers, 600,000 acres of lakes, numerous bayous, creeks and sloughs, providing anglers the chance to land a trophy or catch a limit from a variety of freshwater species. To augment those opportunities, the Arkansas Game and Fish Commission operates warm-water hatchery systems and trout hatcheries.
In Arkansas, trout fishing for rainbow, brown, cutthroat and brook trout is a favorite outdoor activity on the White River in the tail waters of the Norfork, Bull Shoals, Beaver, Ouachita and Greers Ferry dams. Mammoth Spring provides plenty of cold water for trout fly-fishing action on the Spring River anytime of the year. And the Little Missouri River in western Arkansas offers cool-season rainbow trout fishing. Catfish, crappie and bream are also abundant in the southern (Timberlands or lower Delta) part of the state.
Bass fishing is enjoyed on streams and lakes in all 75 Arkansas counties. The state boasts nine species of bass, including stripers that top the 60-pound range, which is why Arkansas is a favorite among the southern states for bass fishing vacations. Arkansas offers world record fishing; three current world-record fish (brown trout, walleye and hybrid bass) were hooked in Arkansas waters.