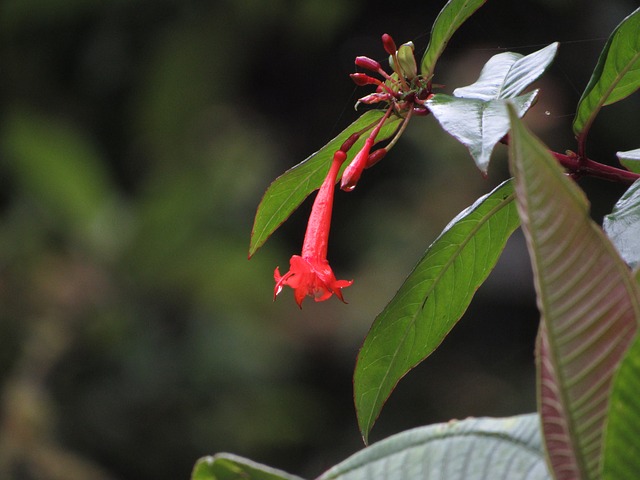 Ecuador is the smallest of the Andean countries, and, as its name implies, lies on the equator. It is divided into Pacific coastal lowlands, volcanic central highlands, the Amazon Rainforest, and the incomparable Galapagos Islands, 600 miles off the coast in the Pacific Ocean.
When is the best time to travel to Ecuador?
Due to its mild climate, Ecuador is a year-round destination. High season is mid-December through January.
When is the best time to travel to the Galapagos Islands?
It is always a good time to travel to a destination as unique and fascinating as the Galapagos Islands. There are two seasons, the rainy season and the dry season. The rainy season runs from December to June, with higher daytime temperatures (80's F) and humidity, and occasional rain showers. The ocean temperature is also higher (77 degrees F), making swimming and snorkeling more appealing. This is also the breeding season for land birds and sea lions, and nesting season for sea turtles.
The dry season runs from June to December. During this season, the weather and ocean temperature are cooled by the Humboldt Current, which brings cold water, nutrients, and plankton from the southern part of the South America. Temperatures average in the 70's (F) during the day and lower at night. It is also windier, and the ocean is rougher. The nutrient rich waters attract fish, seabirds, and penguins. This is also mating season of the Blue Footed Boobies.
What vaccinations are required for travel to Ecuador & Galapagos?
The Centers for Disease Control and Prevention's website provides recommended and/or required vaccinations for each country. For Ecuador & Galapagos, it recommends that you should be up-to-date with routine shots such as measles/mumps/rubella (MMR) vaccine, diphtheria/pertussis/tetanus (DPT) vaccine, and poliovirus vaccine, and that you get vaccinated for Hepatitis A and Typhoid, and Hepatitis B, depending upon your travel plans. Yellow Fever vaccination is required if you are travelling from a country with risk of yellow fever transmission. The CDC recommends vaccination for travel to the Amazon Basin and all other cities in the eastern part of the Andes Mountains. It DOES NOT recommend vaccination for travel to Quito, Guayaquil, or the Galapagos Islands. The CDC also suggests that you see a health-care provider at least 4-6 weeks before your trip to allow time for your vaccines to take effect.
What are the passport/visa requirements for American citizens traveling to Ecuador & Galapagos?
U.S., Australian, Canadian, and EU citizens only require a passport valid for at least six months from date of entry and return ticket for stays of up to 90 days. Citizens of other countries are advised to contact the Ecuadorian embassy in their country before leaving.
What are the standard wall currents and electrical socket shapes in Ecuador & Galapagos?
Voltage: 120/127 V; Frequency: 60 HZ; Plugs: Type A (Flat blade attachment plug) and Type B (Flat blades with round grounding pin).
What are the international departure taxes for Ecuador & Galapagos?
The airport departure tax for international flights is $44.30 from Quito and $27.75 from Guayaquil. You can only pay in cash. For domestic flights, the departure tax is usually included in the ticket price.
Galapagos Islands – Where are the Galapagos Islands located?
The Galapagos Islands are located 600 miles west of Ecuador in the Pacific Ocean.
Galapagos Islands – What time zone are the Galapagos Islands in?
The Galapagos Islands are -6 GMT, which equates to U.S. Central Standard Time.
Galapagos Islands – How do I get to the Galapagos Islands from the mainland?
The only way to get to the Galapagos Islands from the mainland is by plane. Most flights depart from Quito or Guayaquil in the morning and arrive after noon. The flight from Quito is around two and one-half hours.
Galapagos Islands – Do I need to bring my passport with me to the Galapagos Islands?
Yes. You also must provide your passport number to us at least one month prior departure so that we can arrange to have your tourist control card processed.
Galapagos Islands – What should I pack for the cruise?
We suggest that you bring the following items: Passport (and photocopy of passport), money belt (bring dollars, traveler's checks, credit cards), small daypack (waterproof), fanny pack, hat, sunscreen +30spf, lip balm, sun glasses, two pairs of walking shoes or sneakers (one to keep dry, one for wet landings), 1-2 Pairs of slacks (cotton), 2-3 pairs of shorts, 3-4 short-sleeved shirts, 1-2 long-sleeved shirts, sweater (cotton), socks, underwear, light rain jacket, umbrella, 1-2 swimsuits, personal medicinal items (soap and dish, biodegradable shampoo, toothbrush and paste, shaving gear, deodorant, towel), contact lens fluids/glasses, basic first aid kit (aspirin or acetaminophen, Dramamine for motion sickness, Lomotil or Imodium for diarrhea, bandages and Band-Aids, Benadryl or other antihistamine, Calamine lotion, sunburn cream), insect repellent, camera (spare film, batteries, memory cards, other camera-related equipment), binoculars, flashlight (extra batteries). Optional items: Video camera, personal snorkeling gear, shorty wetsuit, Galapagos Islands guidebooks.
Galapagos Islands – What activities are available during your cruises?
Depending upon the ship, in addition to wildlife viewing and hiking, the following activities may be available: SCUBA diving, snorkeling, sea kayaking, and glass bottom boating.
Galapagos Islands – Where do I leave the rest of my luggage and other items that I am not taking on the cruise?
You will need to check the items that you are not taking on the cruise at your hotel in Quito or Guayaquil.
Galapagos Islands – Are there any luggage restrictions for the flights to/from the Galapagos Islands?
Passengers are allowed one checked bag 20 kg/44 lbs. per person and one carry-on bag 7 kg/15 lbs. per person, which must fiy into the carry-on bag control unit at the airport. The overweight charge is based on the price of your ticket and usually has a maximum of $1.96/lb. each way to/from Quito/Guayaquil.
Galapagos Islands – How much should I tip the crew and naturalist guides?
The crew and naturalist guides expect to be tipped at the end of the cruise. The rules of thumb are as follows: Crew: $10-12/day to be divided among all members; Naturalist Guides: $6-8/day; Barman: 10% of your bill.