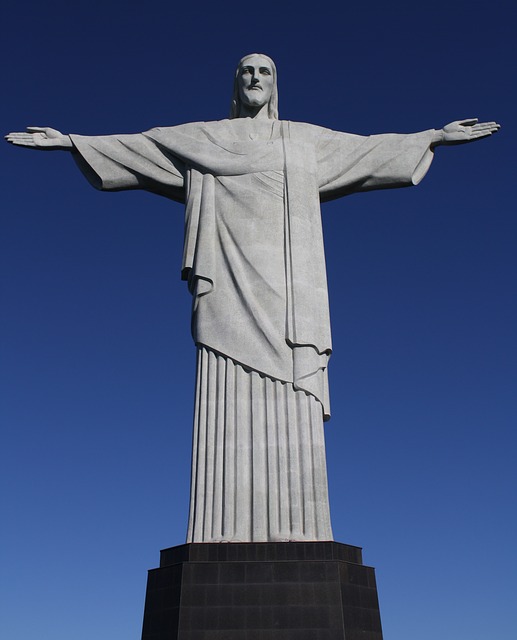 Brazil is the largest country in South America. More than half of its land mass is covered by the Amazon, the largest rainforest in the world. Visitors can enjoy Rio de Janeiro Tours, including the Christ the Redeemer Statue, and Iguazu Falls Tours.
Brazil's beaches are just as famous, with several (Ipanema and Copacabana) immortalised in song. There are several well-known nude beaches, including one in the relaxed town of Pinho. The southern beaches, including Praia Do Rosa, offer big waves that attract top surfers from all over the world between April and November. There are also many popular scuba diving spots that have beautiful coral reefs, volcanic islands, caves, and shipwrecks.
Brazil's marine life is also teeming with amazing creatures. Dolphin and whale-watching are popular activities in places like Fernando de Noronha, or go snorkelling in Bonito, whose name fittingly means 'beautiful'. Praia do Forte and other beaches are also good places to find sea turtles hatching.
Every year, thousands flock to the world-famous Carnival in Rio, when the entire city is enveloped in parties, parades, music and dancing. Rio also features the iconic Christ the Redeemer statue, which is one of the seven marvels of the modern world, and the architectural marvel Samba City. The mild climate of the major cities makes them an attractivedestination all year long, with the coastal areas being even warmer and suited to year-round sunbathing. Brazil's major cities are known for their wild nightlife, with enough bars, clubs, dance halls, and parties to satisfy even the most hedonistic.
Brazil covers nearly half of South America and is the continent's largest nation. It extends 2,965 mi (4,772 km) north-south, 2,691 mi (4,331 km) east-west, and borders every nation on the continent except Chile and Ecuador.
The official language of Brazil is Portuguese, spoken by the entire population (except a few very remotely located Indian tribes, and some recent immigrants).
Places to visit
Sugarloaf Mountain
One of the most famous tourist sites of Brazil, the omnipresent Sugarloaf Mountain or Pão de Açucar in Portuguese, and its cable car were inaugurated in 1912 in Rio-de-Janeiro. In 2008, the Sugar Loaf, located at the Urca neighborhood, celebrated its 96th anniversary. During this period, the second most visited tourist attraction in Rio transported more than 37 million people. From the top of the two hills, visitors can see amazing views from several Rio de Janeiro districtsincluding Flamengo, Boptago, Copacanaba, ipanema plus the Guanabara bay, During summer nights, Pao de Açucar stages in its amphitheater several exclusive shows and events, which combine the great vibes with the unparalleled views.
Amazon Rain Forest in Manaus
Amazon Rain Forest in Manaus is a place you should certainly visit when you travel Brazil or you may agree at once that you haven't seen Brazil. Amazon Rain Forest stretches for 6280 kilometre and has thousands of world's rarest species of flora and fauna. There are lots of tours around Brazil which offer tours to Manaus and Amazon Rain Forest, do search properly and choose one for your liking as far as it's impossible to explore the forest on your own. While exploring Amazon Rain Forest you'll have an opportunity to see no less than a million of rare and even unique plants, animals and insect species.
Rio de Janeiro
The inhabitants of Rio de Janeiro are called Carioca, who all time thrive on dancing, drinking, strolling at beaches, and playing under the sun. Rio is full of tourist attractions. There is a good collection of museums that houses the whole lot of ancient objects and Brazilian artifacts. The charming long-standing neighborhoods, striking parks and gardens, and remarkable mountain views cannot be missed either.
Brasilia
Brasilia, the capital of Brazil, is one of the world's most ruthless and planned cities. It officially became the capital in 1960. Brazilian architect Oscar Niemeyer designed the major official buildings. The city, which was otherwise dry, yellow and barren, was changed into an attractive one in the time span of just three years, from 1957to 1960.
Foz do Iguaçu or the Iguaçu Falls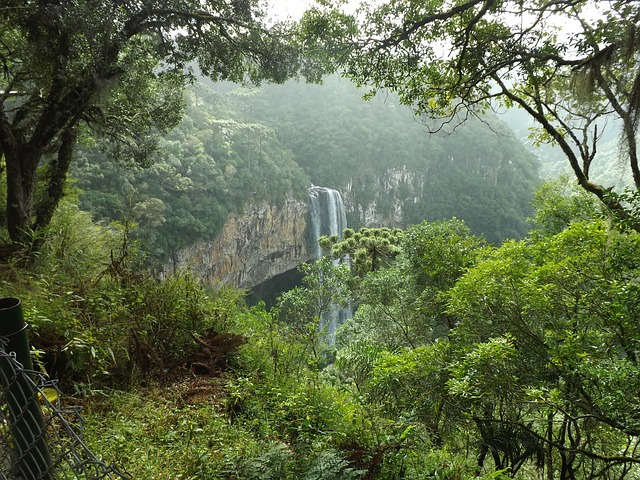 The Iguacu falls is one of the greatest tourist attractions in Brazil, attracting thousands of travelers from all parts of the world. It has got an unsurpassed beauty, as it widens in a grand fashion and arcs around a wonderful jungle stage. It further plunges and crashes down in the layered falls at the boundary with Paraguay and Argentina. The falls, with a width of over 3km and height of around 262 feet, should be visited best during August through November.
Salvador
Formerly Brazil's colonial capital city, the city of Salvador is located on the Bay of All Saints. Visitors to this wonderful city can revel in walking the narrow cobblestone streets that have changed little since the days when the city served as the slave center of Brazil.
Amazonia National Park
Covering an impressive 7 of Brazil's 27 states, "The Green Inferno" covers almost 40 per cent of Brazil's total landmass. Although parts of the Amazon cover countries bordering Brazil (notably Bolivia, Colombia, Guiana and Peru), it is to Brazil that most tourist come if they want to take in the splendors of this most magnificent natural wonder. Things to do in the Amazon include bird watching, trekking/hiking, climbing and taking boat journeys along the river. Without doubt, a tour to Brazil is incomplete without a trip to the Amazon.
Shopping
Brazil has some of the best shopping on the continent, with various leather goods, clothing, gemstones, jewellery and arts and crafts on offer. The main cities carry the widest range of goods, as would be expected, but many of the smaller cities and towns have bustling markets where you can pick up some ethnic and regional crafts. Some hotels in Brazil are pretty close to important shopping hubs.
Weather
Being a large country, the climate of Brazil can be divided into five regional climatic zones: equatorial, tropical, semi-arid, highland tropical and subtropical. The main cities on the inland plateau, Sao Paulo and Brasilia, enjoy mild weather with average temperatures of 66°F (19°C). The coastal cities and areas like Rio de Janeiro however have warmer climates, although tempered by trade winds. Rio's average temperature is around 80°F (26°C), but it can swelter at over 100°F (38°C) in the height of summer. Down south Brazil experiences a subtropical climate, with hot summers and chilly winters. Between July and August, the southern winter, temperatures fall below freezing and overnight frost is common. The Amazon basin is warm and wet, with high humidity but temperatures lower than one expects, peaking at around 90°F (32°C). The equatorial Amazon has abundant rain between November and May, and less precipitation between June and October, although it is well soaked all year round.
When is the best time to travel to Brazil?
The best time to travel to Rio de Janeiro, Buzios, Sao Paulo, and Salvador, is October to April. Iguazu Falls has a tropical climate and can be visited year-round. For the Amazon and Pantanal, the best time to travel is during the dry season, which runs from April to September.
What vaccinations are required for travel to Brazil?
The Centers for Disease Control and Prevention's website provides recommended and/or required vaccinations for each country. For Brazil, it recommends that you should be up-to-date with routine shots such as measles/mumps/rubella (MMR) vaccine, diphtheria/pertussis/tetanus (DPT) vaccine, and poliovirus vaccine, and that you get vaccinated for Hepatitis A and Typhoid, and Hepatitis B, depending upon your travel plans. Brazil does not require travelers to present proof of yellow fever vaccination. The CDC recommends Yellow Fever vaccination if you are traveling to the ENTIRE states of Acre, Amapa¡, Amazones, Distrito Federal (including the capital city of Brasa­lia), Goia¡s, Maranhalo, Mato Grosso, Mato Grosso do Sul, Minas Gerais, Para¡, Rondania, Roraima, and Tocantins; and the designated areas of the following states: northwest and west Bahia, central and west Parana¡, southwest Piaua, northwest and west central Rio Grande do Sul, far west Santa Catarina, and north and west Salo Paulo. Vaccination is recommended for travelers visiting Iguazu Falls. Vaccination is NOT recommended for travel to the following coastal cities: Rio de Janeiro, Sal Paulo, Salvador, Recife, and Fortaleza. The CDC also suggests that you see a health-care provider at least 4-6 weeks before your trip to allow time for your vaccines to take effect.
What are the passport/visa requirements for American citizens traveling to Brazil?
U.S., Australian, and Canadian citizens require a passport valid for at least six months from date of entry, a stamped visa that is valid 90 days from the date of issue, an onward or return ticket, and sufficient funds to cover their stay. EU Citizens (except Cyprus, Estonia, Latvia, Lithuania and Malta, which require a visa) only require a passport valid for at least six months from date of entry, an onward or return ticket, and sufficient funds to cover their stay. Citizens of other countries are advised to contact the Brazilian embassy in their country before traveling.
What are the standard wall currents and electrical socket shapes in Brazil?
Voltage: 110/220 V; Frequency: 60 HZ; Plugs: Type A (Flat blade attachment plug), Type B (Flat blades with round grounding pin), and Type C (European 2-pin).
What are the international and domestic departure taxes for Brazil?
The international ($36.00 per person) and domestic ($6.00) departure taxes are included in the cost of the airfare for tickets purchased outside of Brazil.
Money
Brazil's currency is the real (hay-ow; often written R$); the plural is reais (hay-ice). One real is made up of 100 centavos. The real was introduced on a one-for-one parity with the US dollar in 1994 but after 13 years of modest fluctuations reached a value of around US$0.50 by 2007.
Banknotes are easy to distinguish from each other as they come in different colors with a different animal featured on each. There's a green one-real note (hummingbird), a blue two (hawksbill turtle), a violet five (egret), a scarlet 10 (macaw), a yellow twenty (lion-faced monkey), a golden-brown 50 (jaguar) and a blue 100 (grouper fish).