Airfare Bookings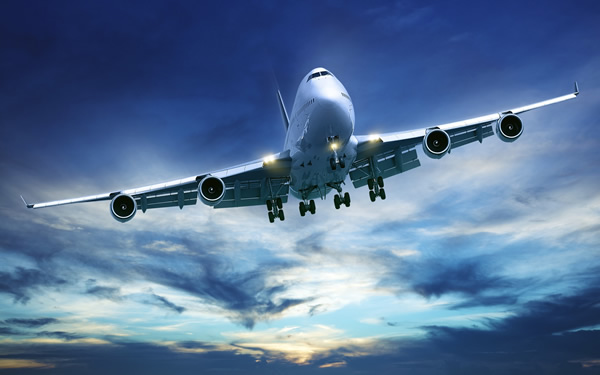 As of March 17th, 2008 Holiday Planners has enforced the $20 fee per ticket that is non-commissionable — upfront. The reason being we have found that our agents are being asked to research many tickets and destinations and the final booking is not being made through us. We know that sometimes what is found is just not suitable or things change, but we have been fully aware of some instances where we are completing hours of research without fruition.
Air Travel has become so common place in today's market that deals are often measured by complimentary soda and pretzels. In other words, the average transportation flight is already very competitive, however, by using Holiday Planners resources and advice the best option will be found for you.
Holiday Planners utilizes an alliance of consolidators which make a Business or First class fare very beneficial and economy fares that are international. But, when dealing with economy fares domestically, more often than not you will find very little savings unless you are scheduling a vacation that corresponds with the flight plan.
We are however very interested in promoting the use of our resources and advising you as the Outside Agent to utilize your skills and advance them by booking this yourself. This also delays the issue of flight prices changing every few minutes and delays in getting the information to you.
Some Suppliers to Consider
We work to find rates that may be difficult to find elsewhere. Using their search engine with the links below you can establish if your route saves you the best depending on which class you choose.
You have to consider sometimes, when flying long distances flying in business class to obtain better service and more room, or using different carriers which meet different needs, you need to see the selection before making your choice.
When booking flights most people need the extras like hotels and car rentals – We can accommodate them all.
Today, sometimes you need more help than you think. With bookings many search engines can help you find a deal, but many do not provide commission. Here are a few sites which after finding the best route/deal, try going to the vendor directly.
As an example if you go to Orbitz for a flight, it will search many airlines and give you a result. Go to that airlines website and you may find it cheaper.
If you need assistance with this section call Holiday Planners directly.
Tour Companies
Touring in a new country can be exciting and also complicated. Let the tour companies that have been working with Agents for a long time help you.